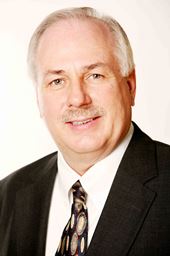 Keith Clark is Greenville, South Carolina's most experienced buyer's agent and cohost of the popular radio show "House Plans". House Plans airs live in the Upstate on WORD 106.3 FM every Saturday morning between 8:00 AM and 9:00 AM. Listen to a Recent Show while you browse our site or search for homes. Contact me anytime by text at 864-420-0262! Read a Detailed Testimonial
Recognized by the real estate industry as a pioneer in buyer agency, Keith has been representing home buyers in the upstate for more than 30 years. Keith received his accounting degree from Furman University in Greenville and obtained his South Carolina real estate license in 1989. Keith's thirty years of experience representing buyers makes him uniquely qualified to help your family accomplish all of your home buying objectives.
Commitment to the Client and Passionate about the Process best describes Keith's Personal Business philosophy. "Commitment to the Client" describes Keith's advocacy focused on buying the right home, at the right price, on the right terms. "Passionate about the Process" describes Keith's commitment to continuous improvement in the home buying experience with the goal that each client becomes a personal advocate. Delivering a level of service that is unavailable anywhere else in the marketplace gives each client complete confidence when they refer a friend, family member, or colleague to Keith.
Keith has resided on Augusta Road, Simpsonville, and the Eastside of Greenville. Keith is married to Mary Pielou Clark, they have one son Bennett, who is 19 years old and keeps them both young. Keith and Bennett love to play golf and Mary loves for let them to play golf so she can have some time by herself.
Committed to improving the industry one agent at the time, Keith launched The Buyer's Broker Networksm in 2019. The Network licenses our brands and business systems system to Realtors who practice any form of buyer agency. Agents who remain a member in good standing with the Network are licensed to display the Buyer's Broker Certified Agentsm logo and use all The Buyer's Broker Network systems and processes in their Personal Business Unit.
The Buyer's Broker Certification Coursesm consist of twelve powerful learning modules that you can complete in approximately two and a half hours. Our cloud based learning platform is user friendly and mobile optimized for your convenience. The Buyer's Broker Certification Coursesm will teach you how to represent buyers effectively from The Paradigm Shift to Post Closing Lifetime Care. You'll Learn how to conduct an in-depth Interview Consultation that transforms you buyer into a trusted partner and You'll Learn how to create a Powerful Client Workbook that makes your Client excited about signing a buyer agency agreement.You'll learn how to Over Perform for every client and you'll how to reduce the turbulence associated with the buy side of the transaction.
The Buyer's Broker Certification Course
CC101 Paradigm Shift from Traditional Sales Agent to Professional Consultant
CC102 How to Conduct an Interview Consultation
CC103 How to Create a Powerful Client Workbook
CC104 Your Business Philosophy and World Class Service.
CC105 Technology and Representing Buyers
CC106 Secrets of Marketing to Buyers
CC107 Searching for the Perfect Property
CC108 Evaluating the Property and Due Diligence
CC109 Writing an Offer that Protects your Client
CC110 Contract to Close Systems
CC111 The Closing Celebration
CC112 Post Closing Lifetime Care